Let's Go Fly a Kite is a great resource for kids crafts…here, she guest posts over at Gwenny Penny and has some simple ideas for fun kids crafts to get anyone in the Christmas Spirit!
…
Tanda Plain and Tall has a great compilation of some simple kid crafts ( no tutorials needed). She also gives you ideas on how to make each of them educational. I love it!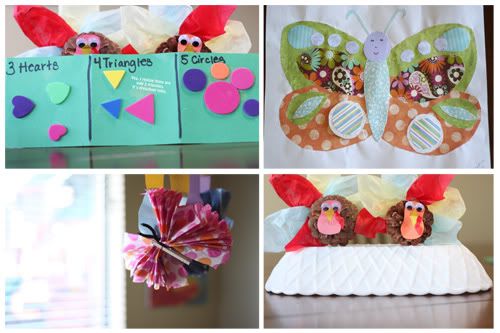 …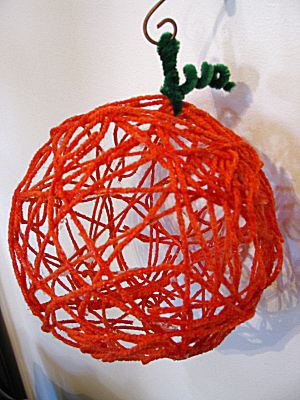 I don't know of any child who doesn't like getting their hands gooey..and this craft is perfect for that!! Plus, the end result is so beautiful! Naturally Educational is a great site that has many educational ideas for  helping to …
All About ME: has such a cute and unique idea for creating a bubbly cauldron filled with icky yucky things for Halloween…your children will love picking out where they want their spiders and such to go!
…
I love simple crafts that end up looking so cute. The Artful Parent takes a new twist on typical sun catchers and makes this one with a Halloween theme.…
ByBido has a great tutorial for a craft that looks difficult, but is really very simple to do with your children. I love crafts that spark imagination, and this one does it two-fold….children create their own 'characters', and then act …
What a great idea for helping your children to learn simply subjects like colors or letters.  Head on over to Muffin Tin Mom to see this incredible idea.…
Red Ted Art is a site that  I am just finding out about, and it is great for finding kids crafts! Here, they show you how to make a boat out of an egg carton. Adorable.
…
The Magic Onions is such a great educational craft site. If you haven't already clicked to take a look around, I highly suggest you do so.  Here, Donni has incorporated a craft with a great way to teach your children …
Searching for items for your kids to use for crafts? Look no further than their lunchbox! Alpha Mom has such a cute idea (eco-friendly too) for re-using many plastics and other items that would normally be thrown away in the …
This craft is perfect for those toilet paper rolls you've got lying around and were waiting to do a back to school craft. Head on over to No Time For Flashcards for this simple, cute craft!
…
Filth Wizardry could possibly be one of the most creative blogs you'll find out there for things to do with children… In this post, she shows you how to make dishtowel skirts and then have your children paint and create …
I just stumbled on the blog The Butterfly Jungle, and love her newest craft for kids, Faux Stained Glass! You'll never guess what she uses to get that true stained glass look….This ones a craft keeper!! If you …
Pink and Green Mama is great at coming up with crafts that have to do with a specific topic, and then making a PDF booklet for you to use in a classroom, camp or home setting. Their newest book is …
Craftzine.com shows you many ideas for how you can have your child make their own magazines. My favorite is making a magazine for each letter. What a great learning tool!
…
« go back
—
keep looking »